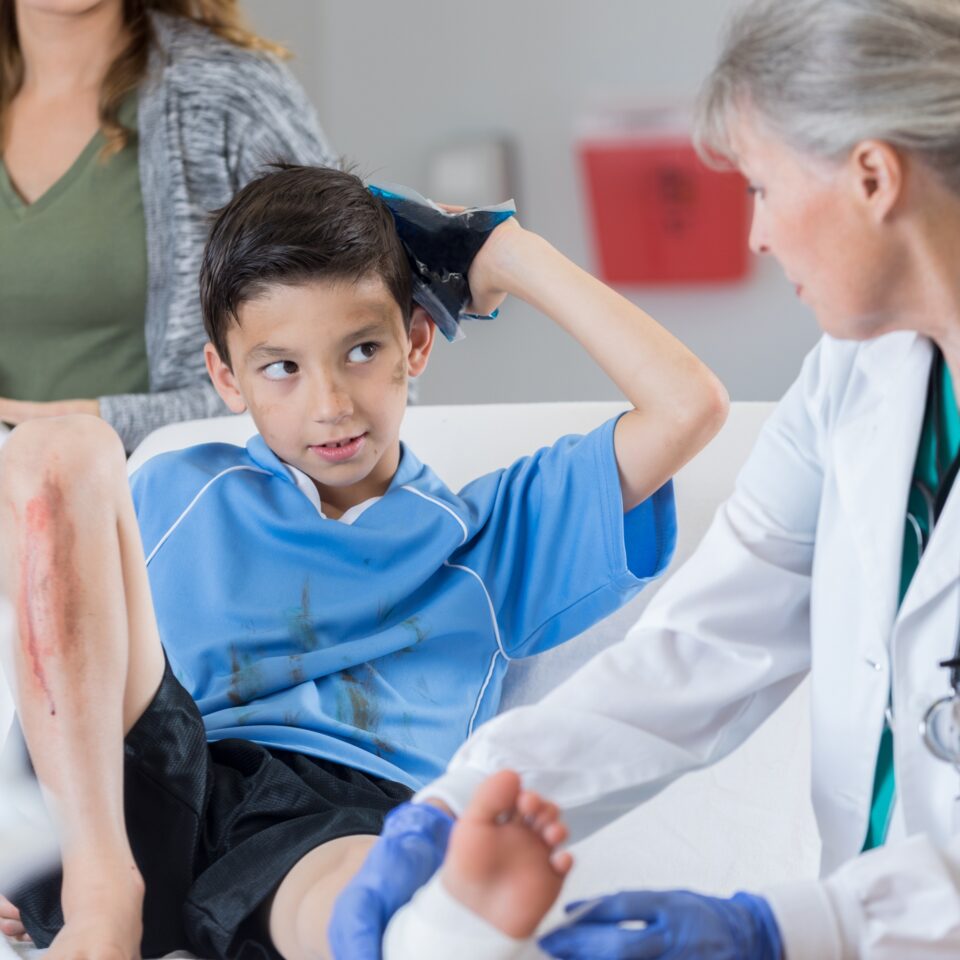 Expanded Urgent Care Services in Monroe
At Our Family Health, we want people to avoid going to the ER when we can care for them. Our experienced medical providers can address a wide range of medical concerns, from minor injuries to illnesses, to support the urgent care needs of the Monroe community. With our brand new Wellness Center, we have expanded the hours of our Urgent Care Services. This allows us to care for new patients outside of our current established patients.
Benefits of Urgent Care Services
Our Family Health's Urgent Care Services offer numerous advantages that make your healthcare experience more convenient and efficient. One of the most significant benefits is the shorter wait times compared to hospital emergency rooms, so you can get the care you need faster. Plus, we require appointments, which means you won't have to worry about long lines or walk-ins. Our location in Monroe is easily accessible, bringing healthcare closer to your community. What sets us apart even more is our on-site lab, which allows for quicker diagnostic tests and results. This approach to urgent care not only saves you money on insurance copays but also offers peace of mind, knowing that your healthcare needs are met with speed and convenience.
Comprehensive Medical Expertise
One of the key highlights of our Urgent Care Services is our commitment to delivering comprehensive medical expertise across a wide spectrum of urgent healthcare needs. Our medical providers can diagnose and treat a range of conditions, including flu, strep, COVID-19, sinus infection, ear infection, UTI, scrapes and lacerations, minor burns, orthopedic injuries (sprains, strains, and fractures), headaches, asthma, rash, GI conditions, allergic reactions, gout, and many more.
Patient-Centric Approach
Our Family Health upholds a patient-centric approach, which is our commitment to prioritizing your well-being and comfort. We understand the anxiety and concern that can accompany unexpected health issues, and our aim is to ensure that you feel heard, understood, and well cared for throughout your urgent care experience. With a warm and compassionate environment, we strive to foster a sense of trust and reassurance, making your well-being our top priority.
Convenience and Accessibility
In a world where time is of the essence, our Urgent Care Services prioritize convenience and accessibility. Located at our easily accessible medical campus, we aim to provide a seamless healthcare experience that fits seamlessly into your busy lifestyle. With expanded hours and a streamlined process, we strive to minimize wait times and ensure you receive the urgent medical attention you need without unnecessary delays.
Conclusion
As your trusted healthcare partner, Our Family Health is committed to providing exceptional Urgent Care Services that prioritize your well-being and peace of mind. With a patient-centric approach, comprehensive medical expertise, and a focus on convenience and accessibility, we aim to be your reliable resource for prompt and effective healthcare solutions. 
Call our office at 770-464-0280 to book our Urgent Care Services.