Our Medical Services
We offer comprehensive in-office procedures, diagnostic tests, and programs that are tailored to patient needs.
Chronic Conditions
We understand the impact of ongoing health challenges on our patients' lives. We work with our patients to evaluate their medical histories, understand their lifestyles, and create comprehensive treatment plans.
We specialize in treating these conditions:
Allergies and Asthma
Heart Disease
High Blood Pressure
High Cholesterol
Diabetes
Mood Disorders
Autoimmune Conditions
Urgent Care Services
We want our patients to avoid going to the ER when we can care for them. We have expanded our urgent care appointments so that you can come to the same place you are used to and be evaluated by the team you trust. Urgent care appointments are available for new patients, but we do not accept walk-ins in order to try to reduce wait times. Our Urgent Care Services are located behind our Medical Center in our Wellness Center.
Benefits of Urgent Care Services:
Receive care from trusted and familiar medical providers 

who have your medical history on file

 

On-site labs
Save money on insurance copays
Experience shorter wait times than a hospital ER
Convenient location in Monroe
Ultrasound
With our own in-house equipment and highly trained staff, we provide ultrasound services to our patients in and around Monroe from the comfort and convenience of our office. We employ the latest technology to help our patients get the best imaging so that we can make an accurate diagnosis and chart a path forward to wellness.
Types of ultrasound offered include:
Abdominal
Breast
Soft tissue
Venous/doppler
Arterial studies of extremities
Testicular
Pelvic
Trans-vaginal
Thyroid
Allergy Testing and Immunotherapy
Our medical providers will review and discuss your medical history, including your allergy symptoms to determine what type of allergy test is best to identify your allergens. Once your allergens are identified, our providers will create a personalized treatment plan which may include immunotherapy. Allergy testing and immunotherapy are offered on-site at our medical center in Monroe.
Benefits of allergy testing:
Accurate identification of your specific allergens
Quick and easy procedures
Cost-effective approach to identifying your allergens
Immediate results
Safe and well-tolerated
Mammogram
Breast cancer is the most common cancer in women worldwide, and early detection is critical for successful treatment. Mammograms are the most effective way to detect breast cancer early. We offer mammograms on-site at our medical center in Monroe.
Benefits of a mammogram:
Can detect abnormalities that may not be felt during a clinical breast exam or self-exam
Can detect breast cancer before it becomes noticeable to the patient or doctor
Early detection increases the chances of successful treatment
At-Home Sleep Study
If you're having trouble sleeping or think you might have a sleep disorder, our medical providers in Monroe can determine if you're a good candidate for a sleep study, and if an at-home sleep study is appropriate.
Benefits of an at-home sleep study:
Sleep in your bed and follow your regular bedtime routine
No need to travel to a lab, take time off work, or arrange childcare
Our equipment is state-of-the-art and delivers accurate results
Often more cost-effective than in-lab studies and usually covered by insurance
Affordable price for uninsured or high deductible plans
Holter Monitor
We provide Holter monitor tests for our patients to help diagnose heart problems that may not be evident during a short, in-office test. These portable medical devices are non-invasive and easy to manage.
Echocardiogram
An echocardiogram is a non-invasive diagnostic test that uses sound waves to create images of the heart. We provide in-office echocardiograms for our patients to help diagnose heart problems and to assist in the management of long-term heart health.
An echocardiogram can help diagnose a wide range of heart conditions, including:
Heart valve disease
Heart failure
Congenital heart defects
Cardiomyopathy
Pericardial disease
Aortic aneurysm of the part of the aorta that is near the heart
Tumors
Vein Procedures
Leg pain, swelling, cramps, discoloration, and restless leg syndrome are a few the reasons that people consider vein procedures. Vein ablation offers many people an improved quality of life and vein functionality and can be completed during an office visit.
Consult your medical provider if you have the following conditions to determine if vein procedures are suitable for you:
Leg swelling
Heavy legs
Leg cramping
Leg pain
Discoloration of leg skin, i.e., dark patches
Restless leg syndrome
Severe varicose veins
Preventative Screenings
The best way to treat illness is to prevent it entirely. During wellness visits, our providers take a combined approach of adhering to medical screening guidelines and providing preventative education. Screening alongside lifestyle decisions that focus on nutrition, sleep, stress management, and movement can help to prevent or aid in the management of chronic conditions.
Our approach to prevention:
Focus on sleep, nutrition, movement, and stress management
Prioritize annual wellness visits
Stay up-to-date with immunizations
Provide customized screening recommendations based on age, genetic and personal health history, and gender
Botox
We offer cosmetic Botox services at our clinic in Monroe one Saturday a month for $12/unit and will offer additional appointments throughout the week when our Wellness Center opens later this year. Our medical providers have received extensive training and certification, so you can feel confident to trust us with your cosmetic Botox needs.
Medical Weight Loss Semaglutide Program
Our Family Health's Medical Weight Loss Semaglutide Program helps people lose weight in a healthy and sustainable way. The program involves a comprehensive evaluation of the person's health and medical history to determine if they are a good candidate for the program and to identify other medical issues that may be barriers to weight loss. Our medical providers will then work with people to develop a personalized weight loss plan that includes support with accountability.
The program cost is $329 for four weeks and includes the following:
One monthly visit with a medical provider. Visits are eligible for insurance coverage, but are not included in the $329 fee.
Three visits with a Weight Loss Accountability Medical Assistant
Four injections of Semaglutide
Regular body composition scale measurements
Our Providers Make the Difference
Subscribe to Our Newsletter
Sign up to receive our latest news, events, and integrative help tips along with Dr. Plaster's resource "Five Tips to Better Health."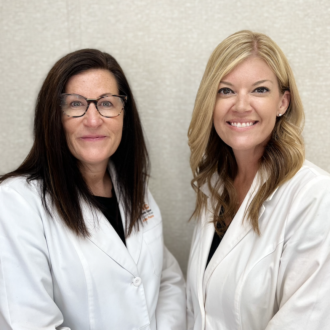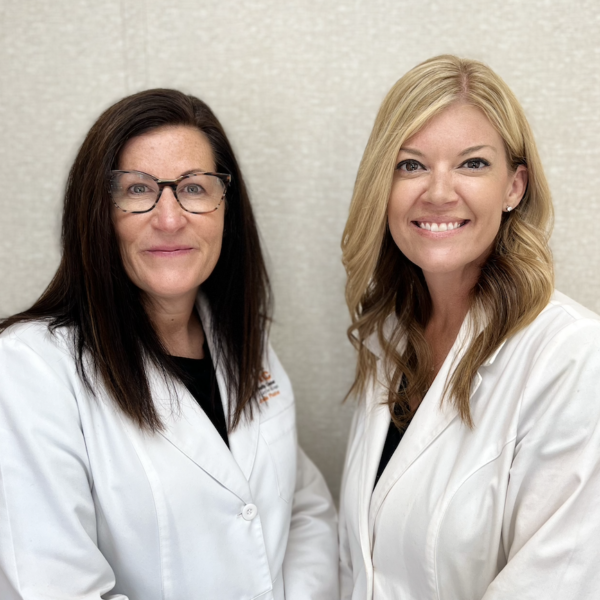 Listen to Between Two White Coats
Learn about today's most pertinent medical and wellness topics on our podcast.
Listen Now