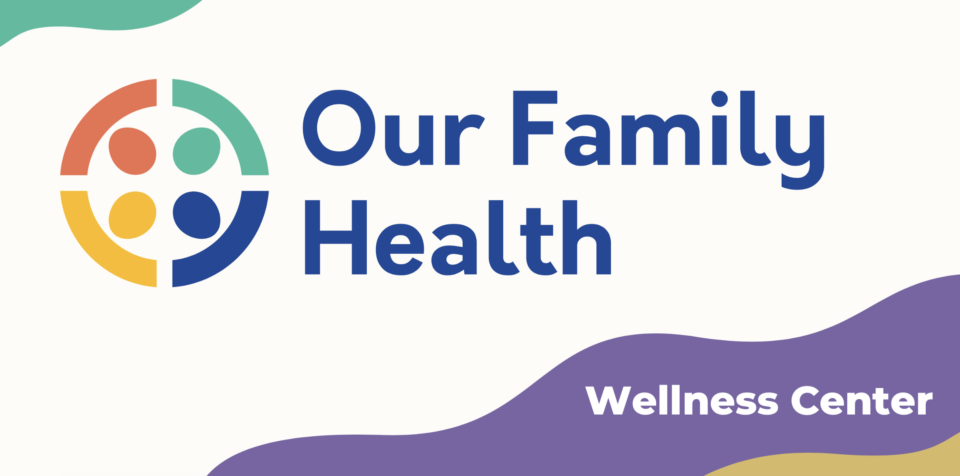 Introducing Our Family Health's New Wellness Center
Dr. Michelle Plaster founded Our Family Health in 2008 to change how people experience healthcare and its role in their lives. Since then, Our Family Health has focused on providing compassionate care, easy access to diagnostic tests, and an on-site lab to provide patients with a centralized healthcare experience. We've made a concerted effort to focus on providing education around key health topics through our podcast, "Between Two White Coats," YouTube channel, newsletter, and lobby videos.
We've come to another phase in our journey: expanding education, support, and access to services to help people better care for themselves across mind, body, and spirit by opening Our Family Health Wellness Center later this year. The empowerment and education of the individual are critical in preventing disease and supporting healthy aging. Dr. Plaster's decision to open a wellness center directly results from her recognition that the support, education, and access to services that people need extend beyond their annual wellness visits.
The wellness center will offer various services, programs, and modalities that are medically reviewed and supervised to support and empower people to pursue their health and wellness goals. Our offerings will focus on providing support in tangible and practical ways across critical pillars of health: sleep, nutrition, movement, and stress management. A few of those services will include:
Infrared Sauna
IV Therapy
Massage
Cosmetic Botox and Aesthetic Services (Botox available now)
Comprehensive Weight Loss Programs (available now)
Movement Evaluations and Support
DEXA Scans
Educational Events
Through our medical and wellness centers, we will help people gain new perspectives on managing their health with a balance of traditional and lifestyle medicine. Our approach will be to meet people where they are on their journeys to wellness. From there, we will help people understand what is ahead and what is possible. We will work with their unique needs and goals to help them make changes for the long term. We want people to know they have a choice—and a voice—in their health.
Our Family Health is grateful for the opportunity to support the people of Monroe and beyond in pursuing their health, wellness, and overall goals. We truly believe that better health results in the best version of self. Please join us on this exciting journey to opening the wellness center by watching our weekly videos. Stay tuned for updates and a glimpse of what awaits you at the Our Family Health Wellness Center.