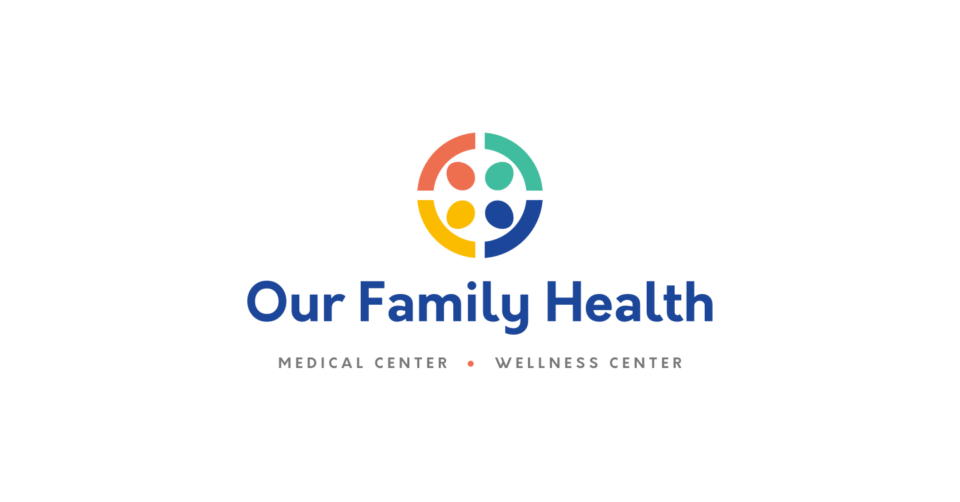 New Look, More Services, Same Compassionate Care
After 15 years of serving the community, we are excited to share our new identity as Our Family Health. As part of this transformation, we are expanding our services by opening a wellness center later this year. These changes bring a fresh look and feel and an enhanced patient experience aimed at improving your overall well-being.
Through our rebranding efforts, we have refreshed our logo, website, and overall look to better align with our expanded offerings. Our new website allows us to increase the education and information we provide patients through our podcast, blog, services, and patient resources.
Our wellness center will provide access to cutting-edge medical technology and comprehensive wellness services and programs. These new offerings will allow us to help people better care for themselves across mind, body, and spirit. Our wellness center will enable us to offer a holistic approach to healthcare, helping you care for yourself in all aspects of life. You can read more about our new wellness center here. 
While we are excited about our new look and feel, we remain committed to providing compassionate care for you and your loved ones. We appreciate the support of our patients and the Monroe community, and we never take the privilege to provide care for granted. We hope you are as inspired by the changes as we are, and we invite you to explore the new Our Family Health website and to follow along on our wellness center journey by watching our weekly videos on social media. We want you to participate in this exciting journey and witness the positive transformations firsthand.