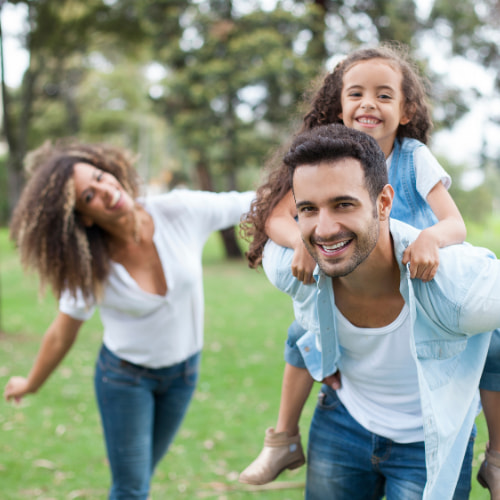 Building a Better Future of Healthcare: Our Family Health Wellness Center 
In our latest episode of "Between White Coats," we embark on a discussion of our transformative journey of understanding the dynamic and empowering world of comprehensive healthcare at our new Wellness Center. This blog post explains the vision behind this innovative approach and explores the pillars of lifestyle medicine, longevity, and individualized self-care services.
The Journey to Wellness
Our Wellness Center has been a dream years in the making, born out of a collective passion for enhancing the quality of healthcare. In the podcast episode, we discuss the challenges of traditional clinics, where time constraints often limit the scope of preventive care. A holistic approach focusing on movement, nutrition, mental health, and stress management is needed to foster overall health and well-being.
Empowering Individualized Care
One of the key highlights is the center's commitment to providing personalized care, steering away from the constraints of one-size-fits-all solutions. We know the importance of meeting people where they are and tailoring programs with the guidance of nutritionists, physical therapists, and mental health professionals. Through a multi-disciplinary approach, the Wellness Center aims to empower individuals in their journey towards better health, offering a diverse range of services, from cryotherapy to movement spaces and IV therapies.
Beyond Insurance Restrictions
Our Wellness Center seeks to transcend the limitations often imposed by insurance-driven healthcare models. The center's dedication to providing executive-level physicals and an expanded wellness exam showcases our commitment to longevity medicine. By incorporating comprehensive lab profiles and exercise evaluations, our team strives to predict and prevent future health issues, ensuring individuals can lead independent, fulfilling lives well into their golden years.
A Vision of Better Health
The core philosophy behind the Wellness Center is to be a beacon of hope and empowerment, guiding individuals toward their best selves. We emphasize the importance of resources and support in achieving optimal well-being. We believe that well-being is not merely the absence of illness but the ability to live life to the fullest despite any challenges one may face.
Conclusion
We invite you to experience the transformative offerings of the Wellness Center firsthand, encouraging individuals to take a step towards a healthier, more fulfilling life.​​ Our new Wellness Center will offer services such as Infrared Sauna, Cryotherapy, and IV/IM treatments in early December. Stay up to date on our social media and website. 
Subscribe to our newsletter, The Wellness Round-Up, to receive the latest news, events, and preventative health tips, along with Dr. Plaster's resource, "Five Tips to Better Health."
Subscribe to the Between Two White Coats podcast to listen to our bi-weekly episodes. Please leave us a rating and review; this will help others find our podcast.